LUIS PEREZ FORT
JOSE LUIS PEREZ ESCRIVA
ANGELA PEREZ ESCRIVA
English Speaking Lawyers / Abogados of Valencia
Our legal services include:
• PROPERTY CONVEYANCING
• WILLS & INHERITANCE
• TAXATION
• LITIGATION
Commercial Law
Civil Law - Personal Injury
• FAMILY LAW
• DEBT COLLECTION
We are a highly acclaimed English & Spanish speaking law firm, founded by Luis Pérez Fort in Valencia over forty years ago with offices in the heart of Gandia city.
Our business has been built on representing clients througout Valencia City, the coastline, all of Valencia's inland towns and other areas of mainland Spain. We are a family run business with a focus on client satisfaction and providing the best standard of client representation, that we believe is unrivalled by any other law firm.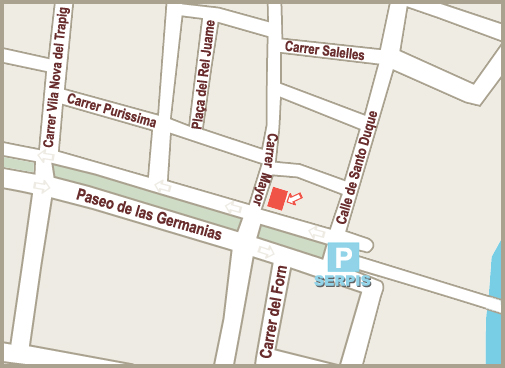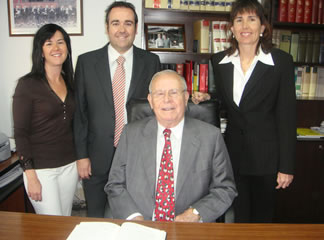 From left to right: Angela Pérez Escrivá, Jose Luis Pérez Escrivá, Luis Pérez Fort and Pilar Pérez Escrivá.



We provide a comprehensive range of legal service meeting the requirements of our international and Spanish clients, making ourselves accessible and easy to communicate with, whilst ensuring the highest attention of detail is paid to all legal matters being represented. Our legal services extend to both private clients and to business clients, assisting existing and new business needs.

Jose Luis joined the company in 1997 and he has become an extremely well know lawyer and highly regarded with countless international clients throughout Valencia. Assisting clients with all legal aspects from writing Spanish wills, resolving family disputes through to his speciality of property conveyancing, representing many clients making a property purchase here in Valencia. Working together with his sisters, Angela who joined the company as a lawyer in the year 2000 and Pilar who is currently the company's legal executive.

If you would like to discuss any private or commercial legal requirements or if you are planning on buying a property here in Spain, contact us for a free introductory consultation, to discuss how we can assist you. We offer competitively priced fees for our legal services with a lawyer who you can trust to represent you.